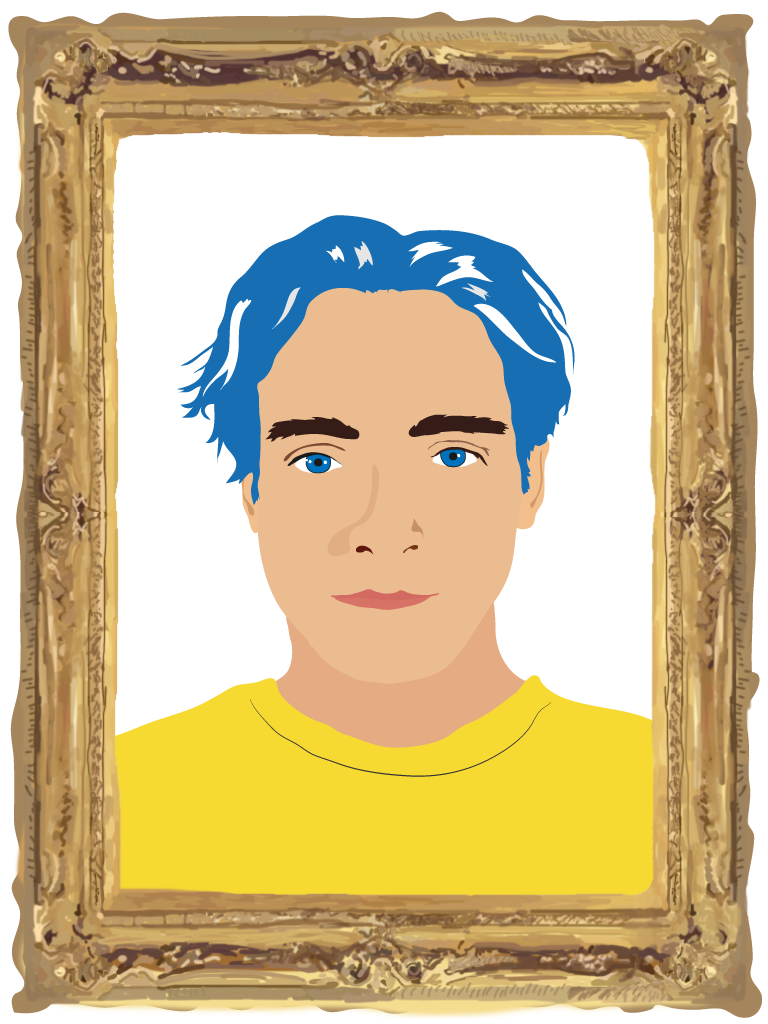 (Real Life Photograph of Jesse Augustine)

{ Graphic Design-er }
This is Jesse Augustine's roommate. I've lived with Jesse for several years now and known him for several longer. I am here talking to you today because Jesse told me he would pay me if I wrote a bio for his website. He also stressed how important it is not to mention that part in the bio under any circumstances. Naturally, I agreed and promised not to divulge such information. Without further ado, let me tell you a little bit about Mr. Augustine.
Jesse has been intensely passionate about visual art since he was a child. When his elementary school teachers would ask him what he would like to be when he grew up, little Jesse would always answer the same:

That far-fetched pipe dream carried him through his childhood, where he got started drawing his favorite Dragon Ball Z characters at the age of 10. Hours and hours of sketching, illustrating, and graphic designing through childhood, adolescence, and adulthood have paid off: that same dream has become reality. Today he is that freelance graphic designer he dreamed of, working out of his home state of Michigan. Jesse has honed his passion into an exceptional ability to produce top-quality design. He is "relentlessly self-taught" according to one of the bullet points he wanted me to use. Doesn't that sound impressive? I think it does.

If you decide to go with Jesse Augustine as your graphic designer, you're getting the best. Sure, he thinks the Star Wars prequels are good and he STILL hasn't beat The Legend Of Zelda, but if you can overlook these two glaring flaws you'll be very happy with your results.

Jesse Augustine is truly a wonderful, talented human being. The truth is I would have written his bio for free because I believe in him and I believe in his art. Just don't tell him that.